---
Search Placitas Real Estate Listings by Price
Trending Placitas New Mexico Real Estate Searches by Property Type
Search Placitas NM Homes for Sale by ZIP Code
Search Homes for Sale in Cities Near Placitas New Mexico
Homes for Sale in Placitas, NM
Explore the newest homes for sale in Placitas, NM by clicking on the images below.
$995,000
Active
5 Tiwa Trail Placitas, New Mexico
3 Beds 4 Baths 3,611 SqFt 1.050 Acres
$488,000
Active
47 Charlotte Lane Placitas, New Mexico
2 Beds 2 Baths 1,323 SqFt 3.230 Acres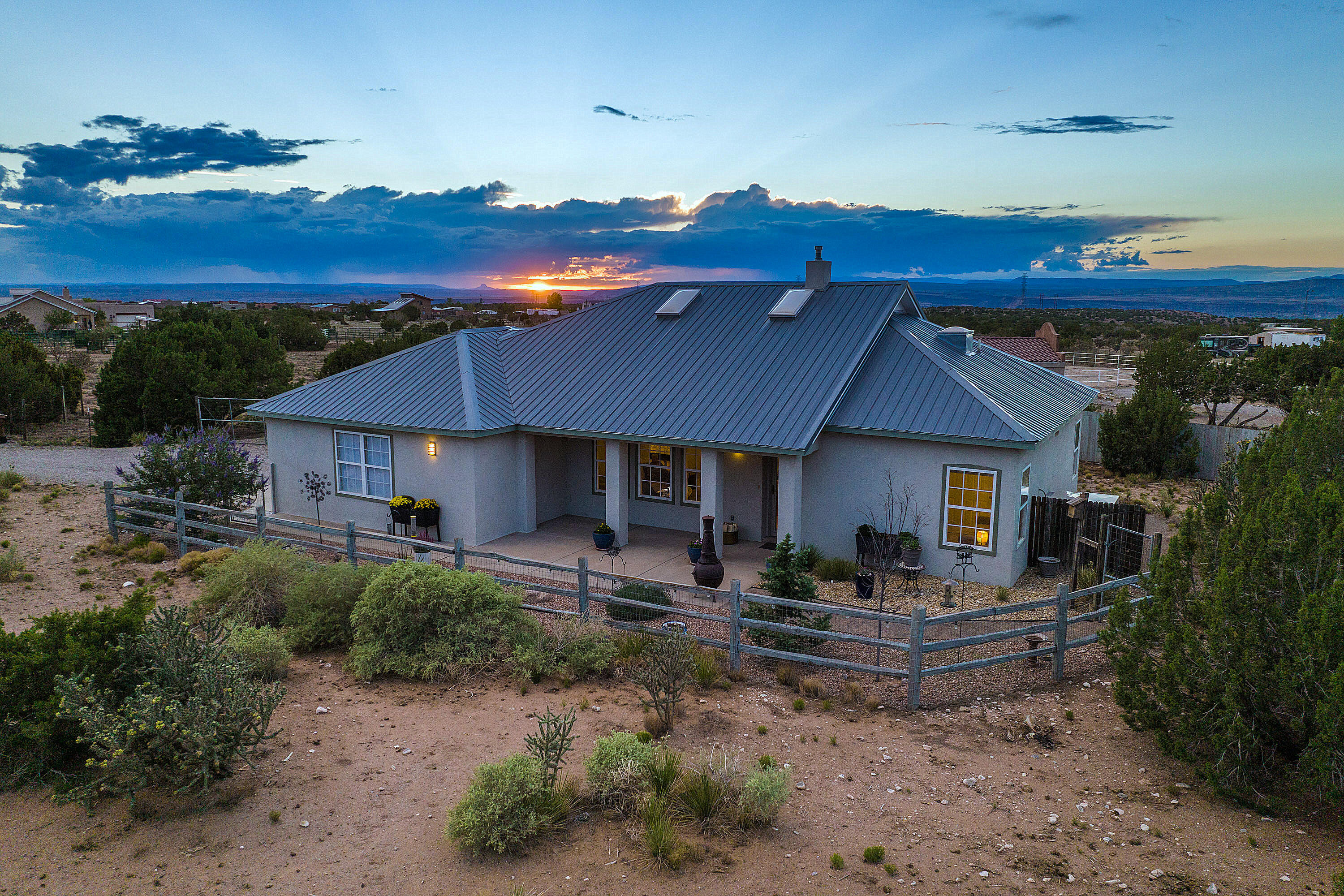 $429,900
Active
3 Vista Linda Court Placitas, New Mexico
3 Beds 2 Baths 1,530 SqFt 1.010 Acres
You can also search all Placitas homes for sale.
Find New Construction Real Estate in Placitas
Explore new construction in Placitas by clicking the images below.
$930,000
Active
32 Pueblo Bonito Road Placitas, New Mexico
3 Beds 3 Baths 2,821 SqFt 4.850 Acres
About Placitas
Placitas is a richly historical, charming census-designated place nestled in the southeastern corner of Sandoval County. This beautiful town covers an area of nearly 30 square miles at an elevation of 5,955 feet. Perhaps best known for the Placitas wild horses, this friendly community has a population of just under 5,000 people.
Schools in Placitas
Children living in Placitas attend Placitas Elementary School, Bernalillo Middle School and Bernalillo High School.
Dining, Shopping, and Entertainment in Placitas
Because Placitas is a fairly small community, most of the restaurants and shops are located on the main road, Camino Del Pueblo. The center of downtown Albuquerque is just 25.1 miles from Placitas, taking I-25, so many residents head to the city for more dining, shopping and entertainment options.
Public Parks and Recreation in Placitas
There are a number of trails in Placitas, including the Placitas Trail and the Agua Sarca Trail, which both feed into the Cibola National Forest. There are notable parks in the area, as well, including Casa Grande Linear Park, the Glenwood Hills Tennis Courts and High Desert Park. The community is also close to award-winning golf courses and clubs, including the Santa Ana Golf Club, Twin Warriors Golf Club, Sandia Golf Club and the Paa-Ko Ridge Golf Club.
Find Placitas Homes for Sale With an Area Expert Today
When you're ready to explore the Placitas real estate market, we're here to help.
Call us at 505-401-7500 or contact us online to tell us what you want from your next home. We'll start searching right away.